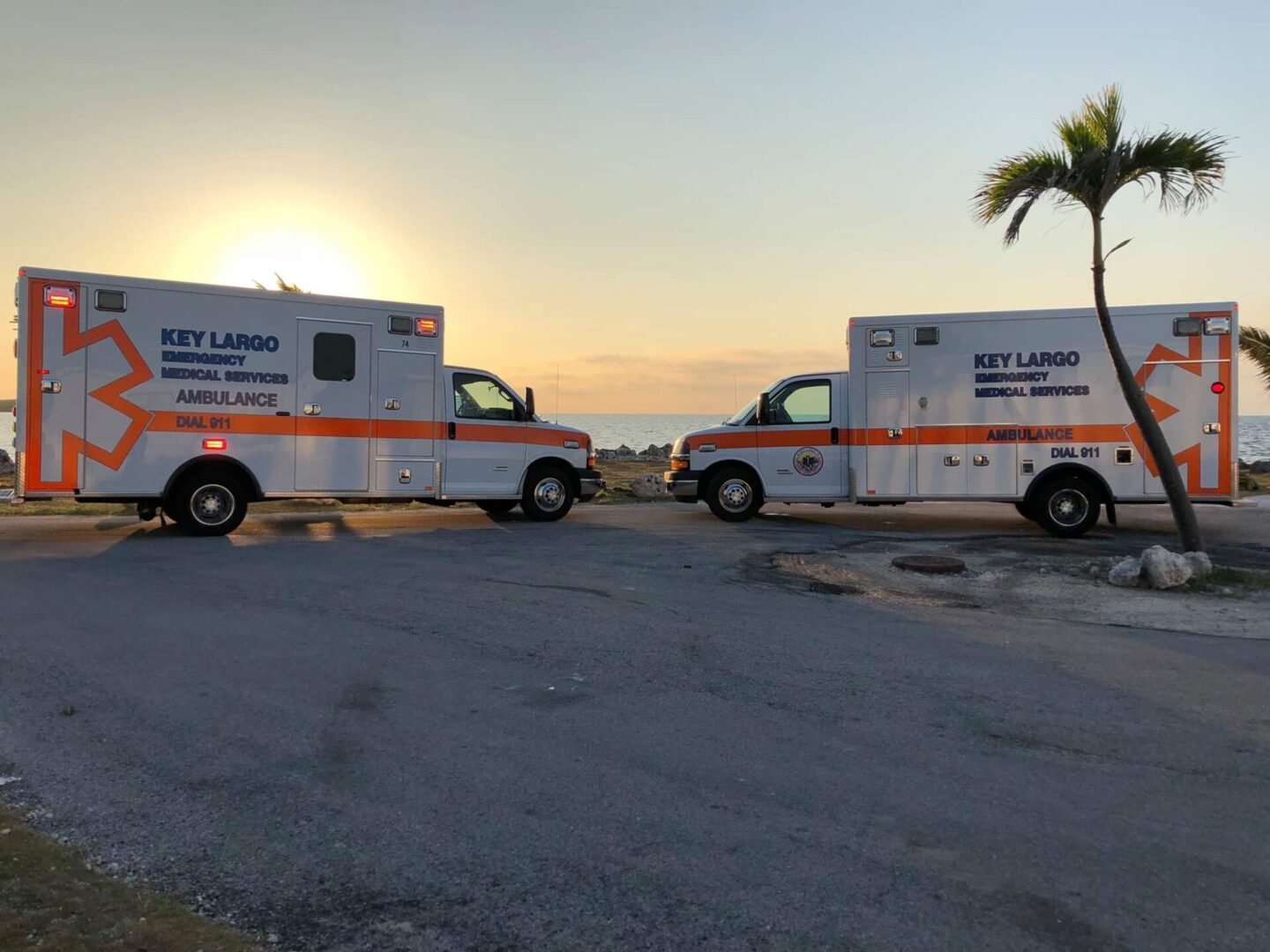 Your Trusted Emergency Medical Responders
Key Largo Volunteer Ambulance Corp.
The mission of the Key Largo Volunteer Ambulance Corps is to provide excellent professional and compassionate medical care for our community. KLVAC responds to more than 1400 ambulance calls a year with typically two ALS (Advanced Life Support) ambulances, staffed with a minimum of one paramedic and one EMT 24 hours a day,365 days a year.
On October 8, 2005, the Key Largo Volunteer Ambulance Corps celebrated 59 years of service to the Key Largo and surrounding communities.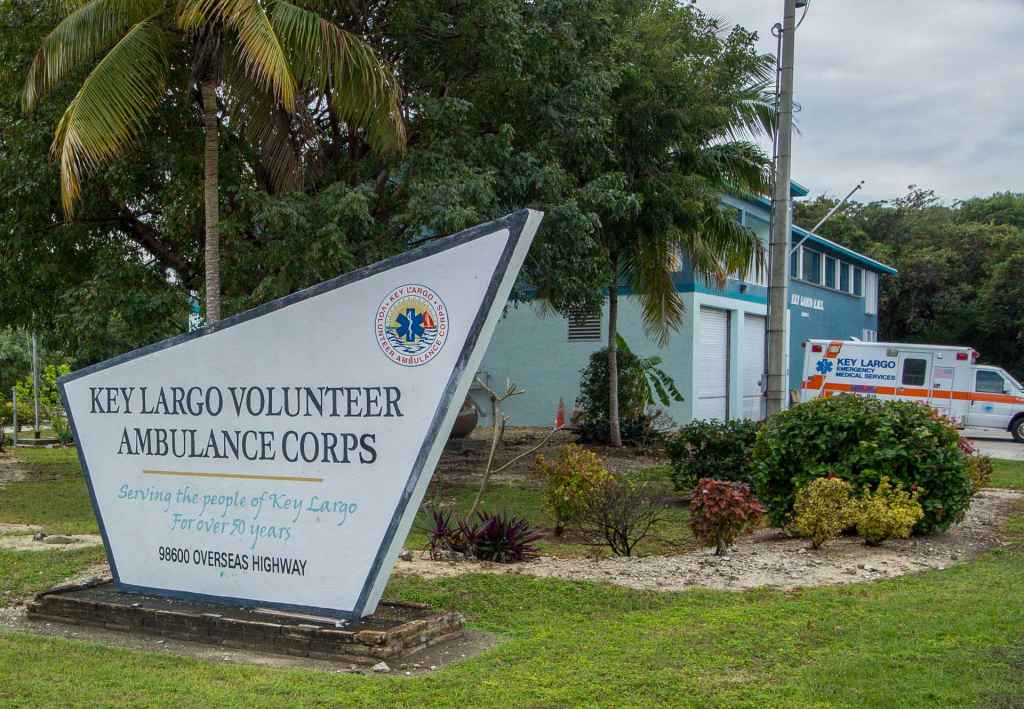 It has come a long way, from neighbors helping care for the sick and injured with the barest of supplies, to the 1970-1992 Doris Kemp years, to today.
Key Largo Volunteer Ambulance Corps is an ALS service with four ambulances, two of which are run 24/7. The current membership is approximately 20 paramedics and 16 EMTs.
In 2019, the Ambulance Corps responded to over 1400 calls.
The Ambulance Corp is also a satellite campus for Florida Keys Community College and Emergency Educational Institute International, training first responders, EMTs, and paramedics. CPR and First Aid are also taught there.
Key Largo Volunteer Ambulance Corps operations and administration is overseen by a Board of Directors and EMS Chief.
The Corps continues to proudly serve its community with highly trained professionals, many of whom are still neighbors helping neighbors.